Highest quality
Over twenty years of experience and satisfied clients indicate that we stand for the highest quality.
Competitive rates
But high quality is one thing, you also want competitive fees. So request a quote below.
Arranged within 24 hours
Sometimes you are in a hurry and you want a patent as soon as possible. Then it's good to know that we can realize that within 24 hours.
Request a quote for your patent
Why need a patent office?
A patent office that works fast and carefully is important. Our patent representatives have more than 20 years of experience and have successfully applied for lots of patents. This not only results in customer satisfaction, but also ensures that small inventors and large companies choose for us.
Not convinced yet?
When in a hurry, we can apply for a Dutch or EU patent within 1 day. You will not find that anywhere else.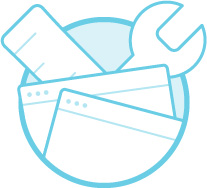 Novelty research
This research shows you how the situation in your market is at this very moment. Which patents exist or are no longer valid? And what documents and patents can save costs in developing your product?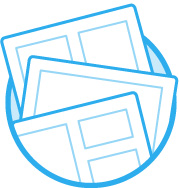 If you choose a Dutch patent and agree to the patent application, it can be submitted to the Dutch patent center or the European patent council. The costs vary between national and international registration. EU-patent
Of course, we can also assist you in applying for an EU patent. If you need a patent in de EU, we will choose for an official international novelty research and the patent will be submitted to you by the European Patent Office.
National and international
We can apply for a Dutch and EU patent quickly and efficiently.
Experience
We have more than 20 years of experience at home and abroad.
Fast
Apply within 24 hours, 3 days or 10 days? The choice is yours. We are here to help you.
Frequently Asked Questions
What does a patent office do?
A patent office organizes all matters relating to patents. Not only the submission of, but also the examination of the novelty research. That ensures that your patent application is submitted professionally and that your invention is well protected.
In addition, a patent office fights against patent infringement for you if necessary.
When do you need a patent office?
You need a patent office. Good to see you came to us. We will explain why our experience ensures that we can perfectly help you with your patent application, because we are doing more than just submitting your patent. We will guide you through the process step by step and also conduct the novelty research.
What are the costs of a patent office?
If you are looking for a patent office, you can compare costs. We have also made that comparison of costs. Not because we want to start a race-to-the-bottom, but because we were also curious about the costs of other patent offices.
Many companies are not an official patent office, but a law firm or legal consulting firm that simply tries to offer intellectual property. We do not work like that. Therefore, you will find officially authorized patent agents at our office.
If you are a starter, low costs may be the reason for choosing a patent office, but if you are a more experienced entrepreneur then fees are not always the most important breaking point.
With us, you can always request a quote to see if we are the one for you.
When do you need to search for a patent office?
If you want to apply for a patent, it is wise to search for a patent office. But there's more. Because not every office can help you in the Netherlands, European or international. We have a global network and can therefore advise quickly and qualitatively internationally.
We have a strategic position with locations in Amsterdam, Utrecht, Eindhoven, Breda and Maastricht.
Do not look any further and start today