What kind of trademark would you like to register?
Word mark
A word mark can only consist of words, letters, numbers or other standard characters.
Device mark
A device mark can only consist of an image. A device mark contains no text (letters, numbers or other characters).
Logo
A logo with word elements consists of an image with text. Also choose this type of brand if the text has a specific format (font, color or strange characters).
What is the name of your trademark?
In which countries do you need to protect your trademark?
*If the country you are looking for is not in this list please let us know.
Which goods or services will you be providing?
For example: "clothing", "software" or "restaurant"
Complete the registration of your trademark...
And increase the chance of success with your company!
"Trademark registration is essential for an organization, because without registration you can never be sure whether you are allowed to use the trademark and you are not committing trademark infringement"
100% money back guarantee
All fees included
No hidden charges
Registration within 24 hours
"Top service! Great people! Good and above all honest advice. Thinking along! So that is definitely worth 5 stars!"
- A. Dawood
Information
Prevent other parties from committing trademark infringement and ensure that you can act in time against other parties that cause confusion by applying for the same or comparable trademarks.
Shopping cart
Trademark registration
| | |
| --- | --- |
| Type: | |
| Name: | |
| Countries: | |
| Classes: | |
| Information: | |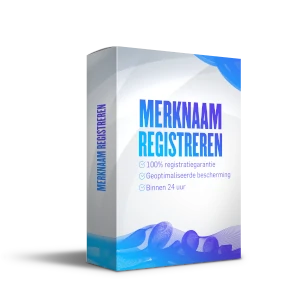 Connections are encrypted with SSL

If your brand is not available or not distinctive enough, you will immediately get your money back.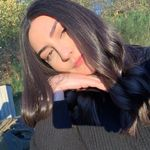 I was helped very quickly by an enthusiastic employee!

Very quickly, well & professionally assisted by the trademark office. Very satisfied.